What you need to know about Ribbon Home Cash Program
Posted by Jose Mejia on Wednesday, April 27, 2022 at 11:00 PM
By Jose Mejia / April 27, 2022
Comment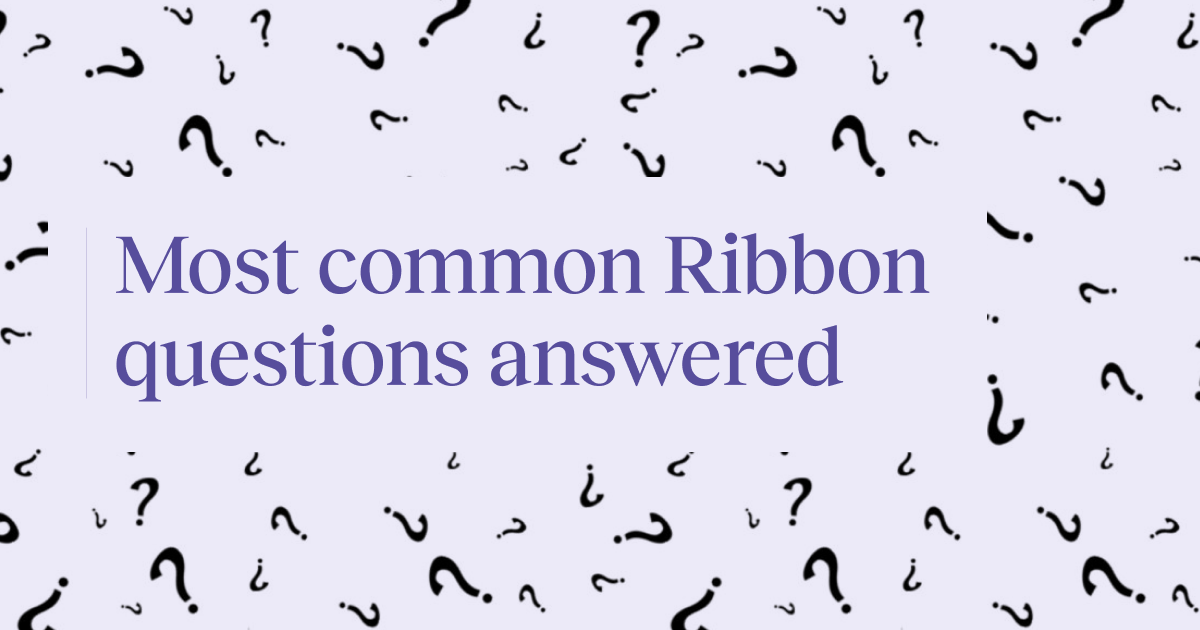 Ribbon is a new way to make homeownership achievable. As with anything new, there are some questions that get asked often. Below are a few of these questions. We hope they'll be what you're looking for. If your answer is not here, feel free to browse our FAQ page or reach out—our experts are always here to help.
‍
What does Ribbon do?
Ribbon is where real estate agents collaborate on winning offers. We combine a digital offer workflow software (called RibbonHub), powerful all-cash home financing programs (called RibbonCash), and white glove customer service, to offer solutions for every home buyer and home seller.
‍
Is Ribbon an ibuyer or lender?
No. iBuyers are companies that use technology to instantly make offers on homes. We enable families and individuals to make all-cash offers on residential homes. This keeps homes in the community, not in the hands of institutional investors. We don't purchase your existing home.
‍
‍How does Ribbon make money?
We charge a small transaction fee to utilize our cash solutions, RibbonCash. There is no cost to our offer generation tool (web and iOS mobile app), RibbonHub, to make and receive offers.‍
‍
How much does it cost?
Our fees vary by state and by what Ribbon program you use. More information more about our pricing can be found on our Pricing page.
‍
How is closing different with Ribbon?
If we are purchasing on behalf of the buyer (aka using RibbonReserve), all proof of Ribbon Required Repairs must be submitted a minimum of 24 hrs before closing day, so our team can approve. Day of the first closing, we will close remotely. There will be no set closing time, only a set date. We'll review and approve all closing documents, and send via e-signature to our authorized signer.
A key exchange will need to be arranged, but neither agents and buyers will have to attend closing. We also encourage the buyer to plan on moving in one business day after closing, as we cannot guarantee same day funding, or that the seller will release the keys before the deal is funded or recorded. We do not charge rent for the day of closing, and discourage buyers from scheduling closing on the last day of the week, as funding may be delayed to the following Monday.
‍
How does Ribbon work with Loan Officers?
Ribbon Buyers must secure financing through a lender—either before closing if using RibbonBoost or within 180 days after closing, if using RibbonReserve. We have preferred lenders in the states we operate in, who we have worked with in the past. However, there are no lenders or loan officers we do not work with.
‍
Why are RibbonCash Offers more competitive than traditional cash offers?
‍
Unfortunately, cash deals can fall apart last minute for a variety of reasons. RibbonCash Offers are stronger than traditional cash offers for two reasons. The first is that we are able to waive the appraisal contingency and home sale contingency—eliminating two contingencies that regularly lead to deal fall through. The second benefit is that the deal is guaranteed to close once the inspection period ends. We have a 100% on-time closing rate!
‍
Still have questions? You can learn more or chat with a advisor by completing the form below.